In this step-by-step guide, we'll walk you through how you can stake your Solana (SOL) using Solflare Wallet and Ledger Nano S/X.
To stake on the Solana Network, you'll need to follow these simple steps:
Install the Solana App on Ledger.
Connect your Ledger to Solflare wallet
Transfer SOL to your wallet (if you have not already done so)
Stake your SOL.
Step 1. Install the Solana App on Ledger
First of all, download the Ledger Live app on your device and connect the Ledger device. In Ledger Live, via Manager, search for Solana in the App catalog. Click on "Install".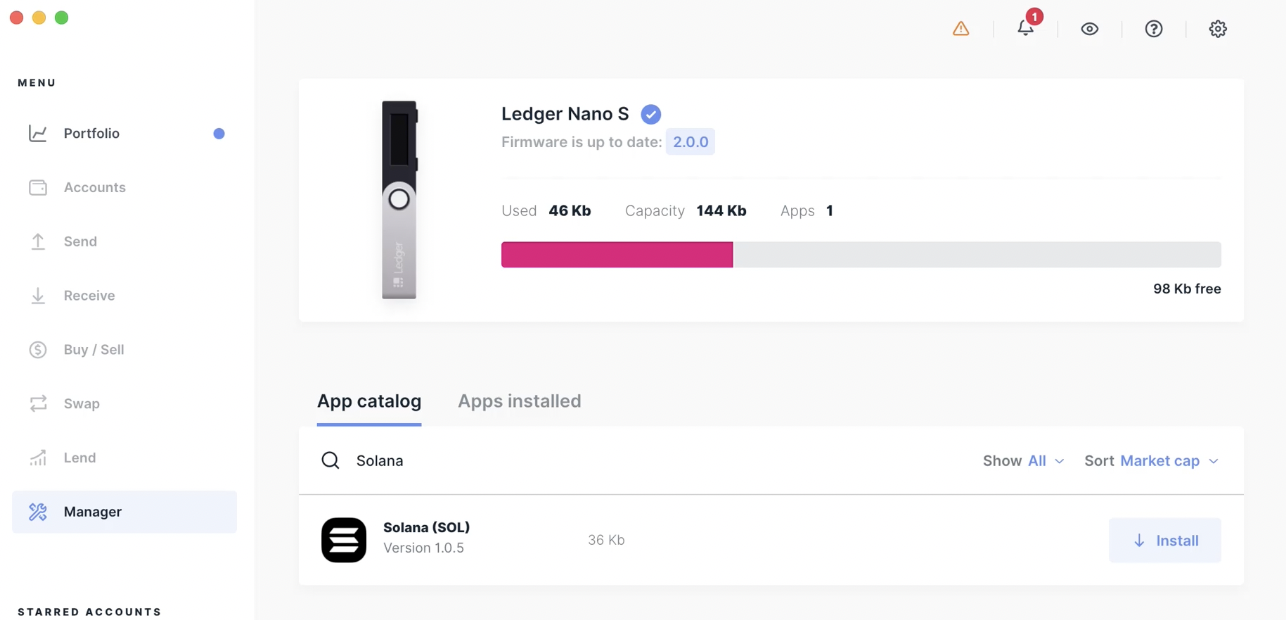 Make sure you always update to the latest version of the Solana application
Step 2. Connect your Ledger to Solflare wallet
Go to Solflare.com and click "Access" button.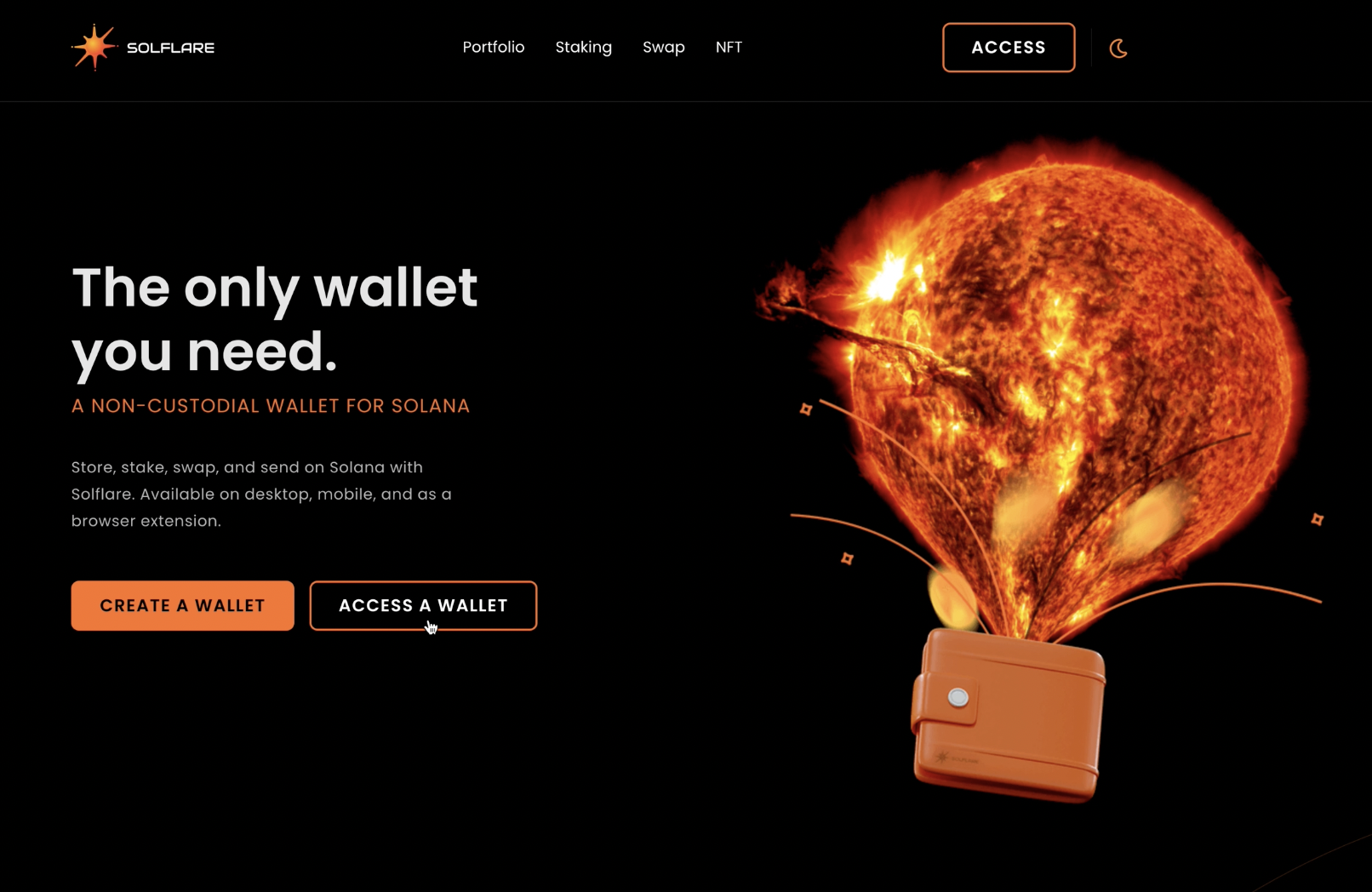 Choose "Ledger" tab and click "Continue".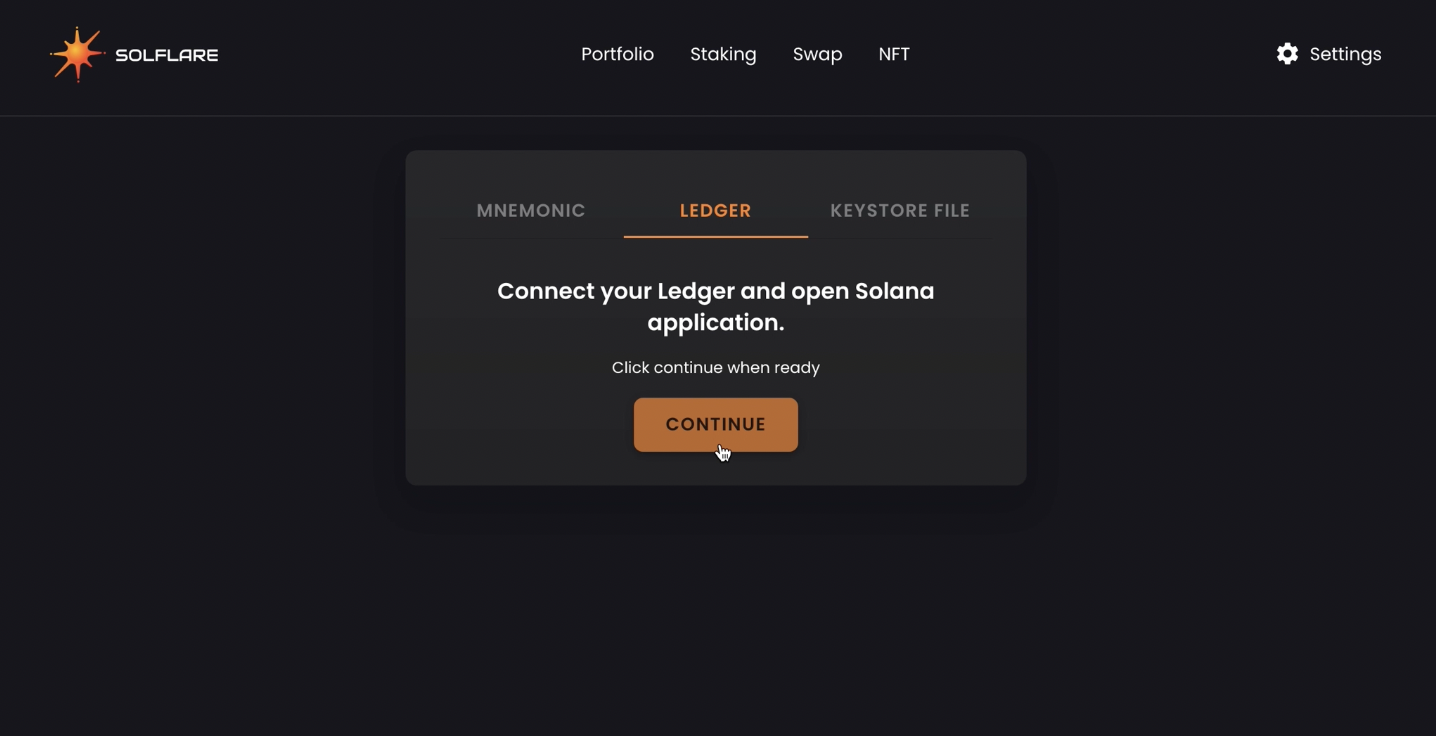 Choose the connected Ledger device and click on "Connect". Open the Solana App on your Ledger and connect your device.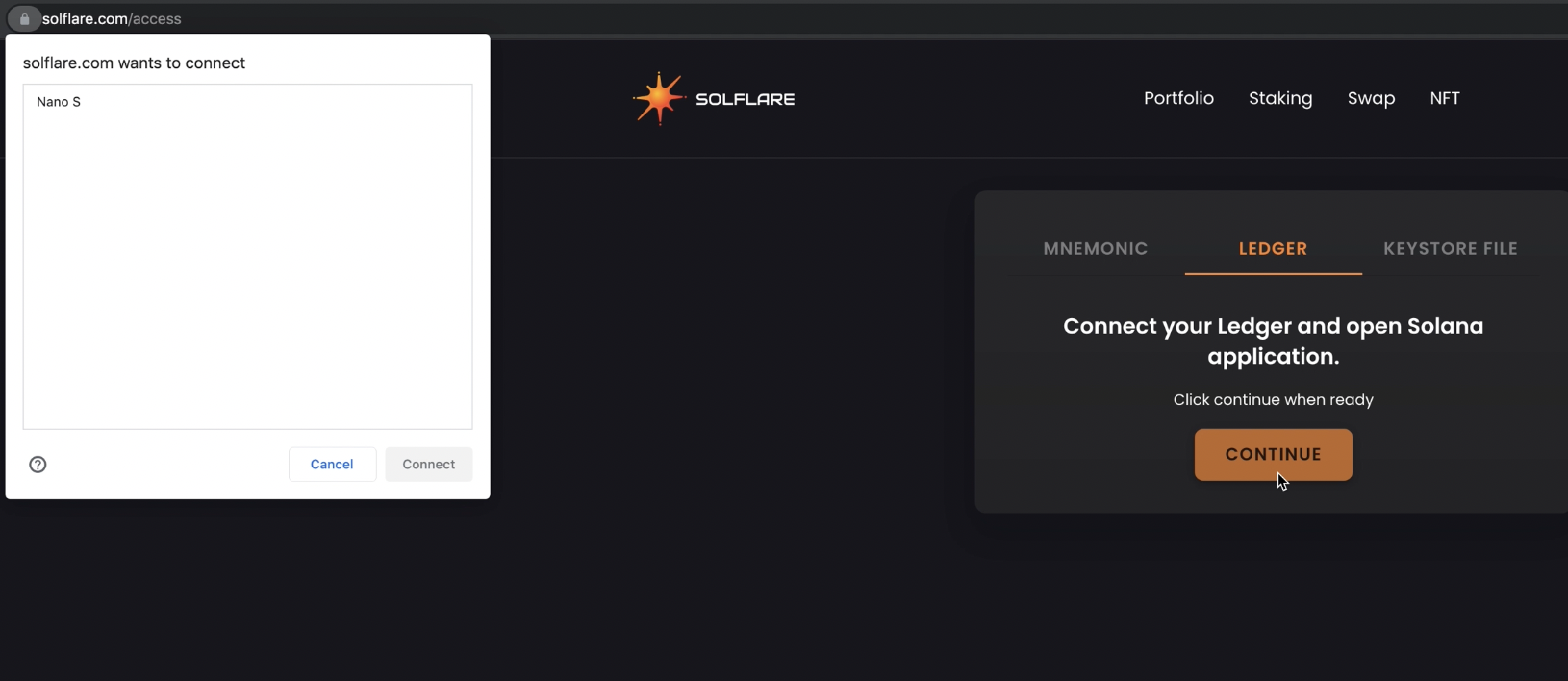 Select your address in the drop-down section.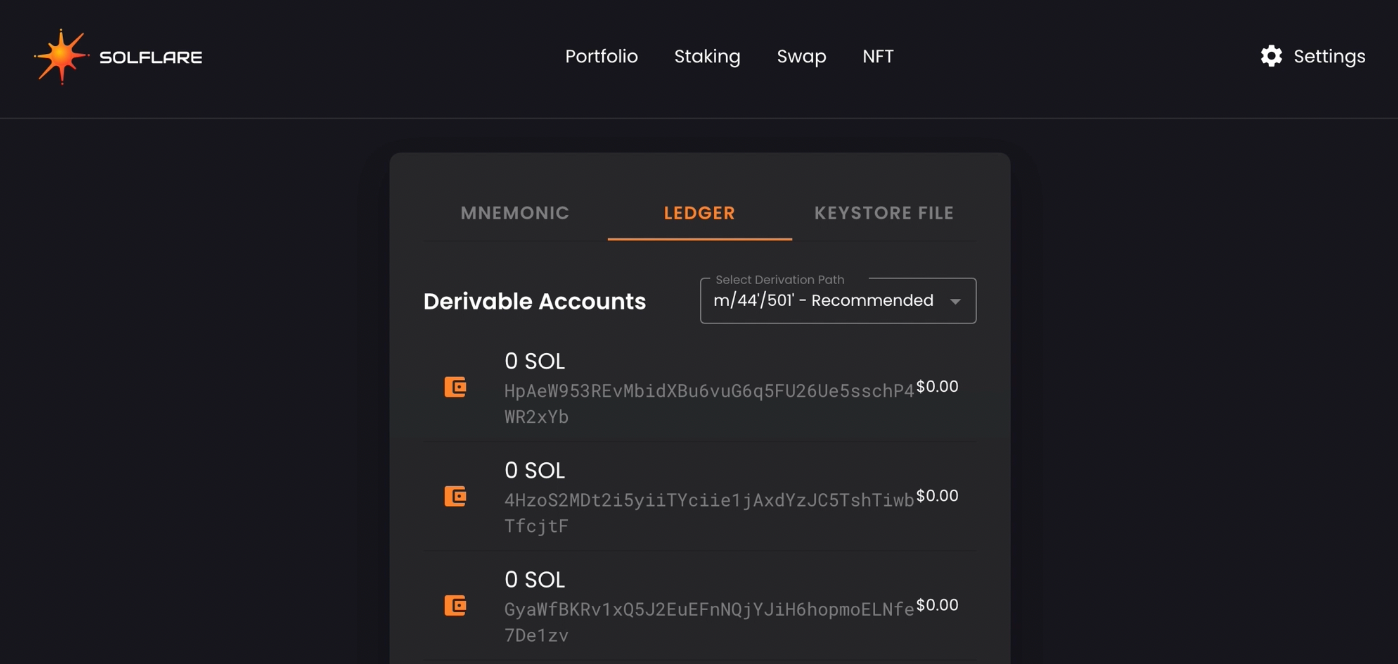 Create a password that you will use to enter your wallet and to submit transactions. Select "Next step" to proceed.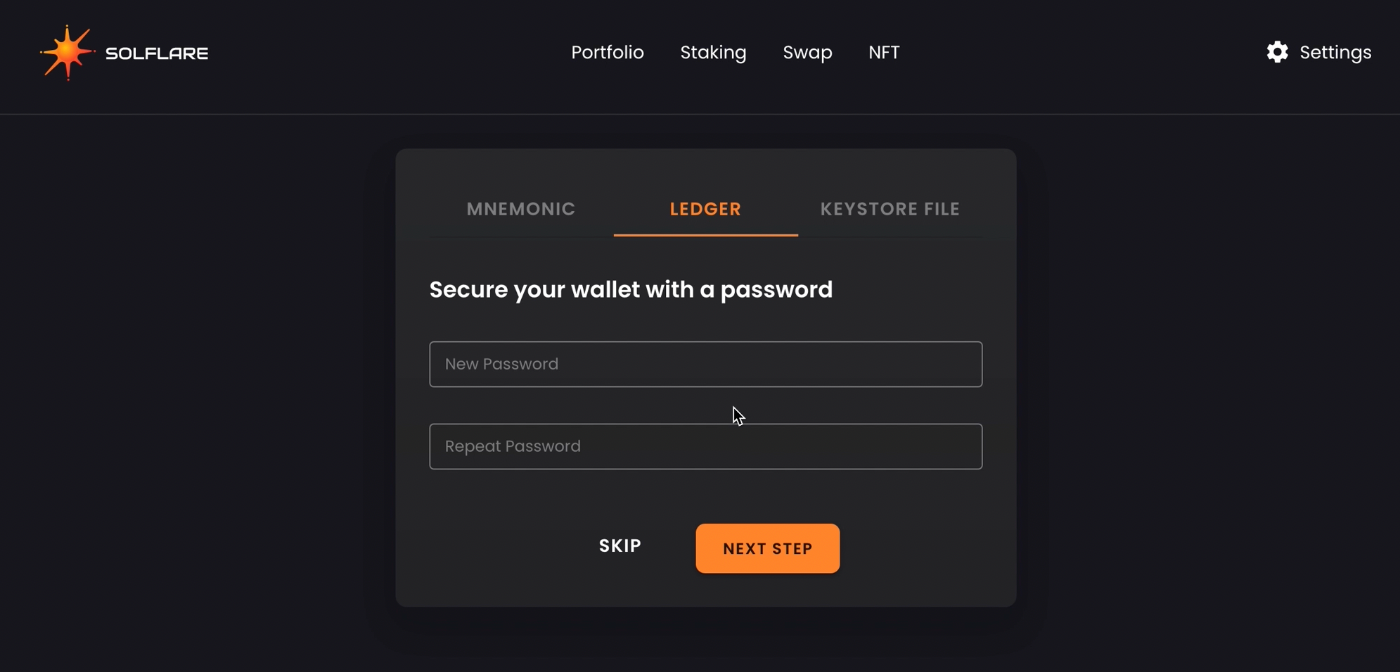 After successfully completing the steps above, you will find yourself in the main menu of Solflare where you will find information about your wallet account address.  
Step 3. Transfer SOL to your Account (skip to step 4 if you already have SOL in your wallet)
You are now ready to transfer SOL to your account.  To find your receiving address select "Receive".

A pop up window will appear with your Solflare main authority address, and alternatively a QR code. Use this receiving address to send your SOL to your Solflare wallet.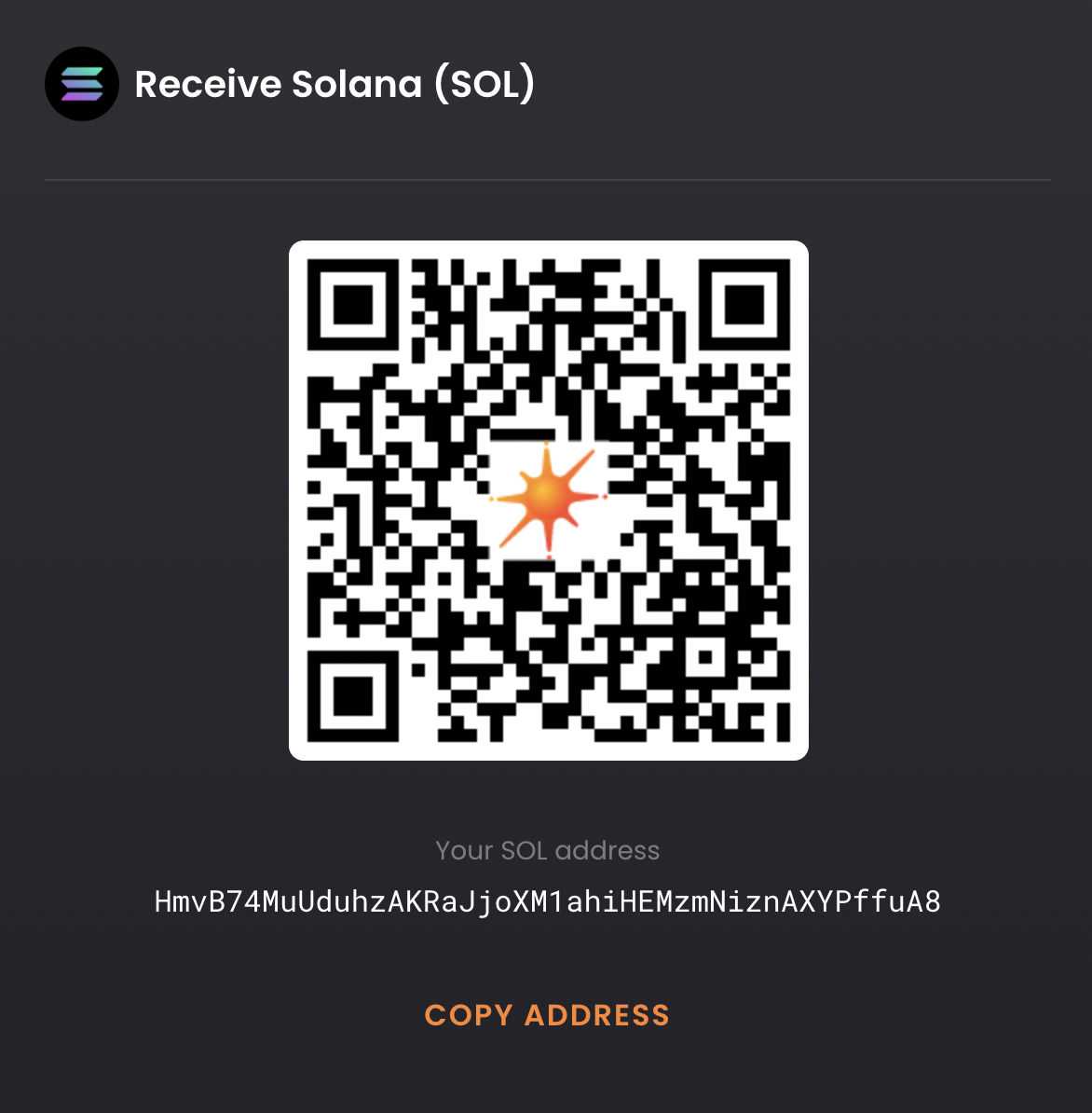 Once you have transferred funds into you main authority wallet, you are now ready to start Staking!
Step 4. Stake your SOL
To start staking, you must first go to the staking section of the wallet by selecting "Staking" on the top of the page or select "Stake Solana" as indicated in the image below.

You will then have to create a staking account. In the staking page select "Start Staking"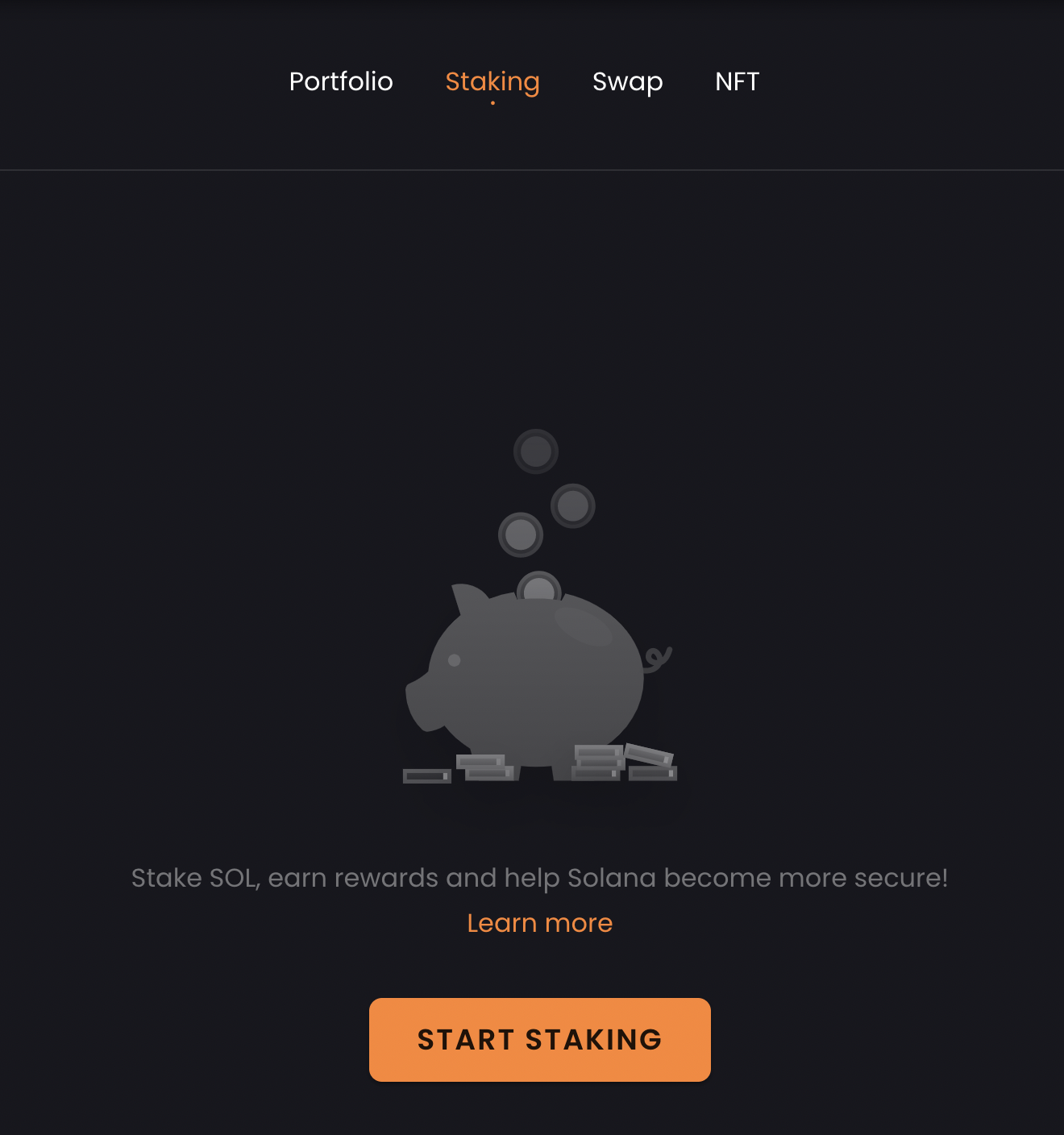 A pop up window will appear. Input the amount you wish to stake and the validator you wish to stake with. To find P2P Validator type it in the search bar. Select "Stake" to proceed.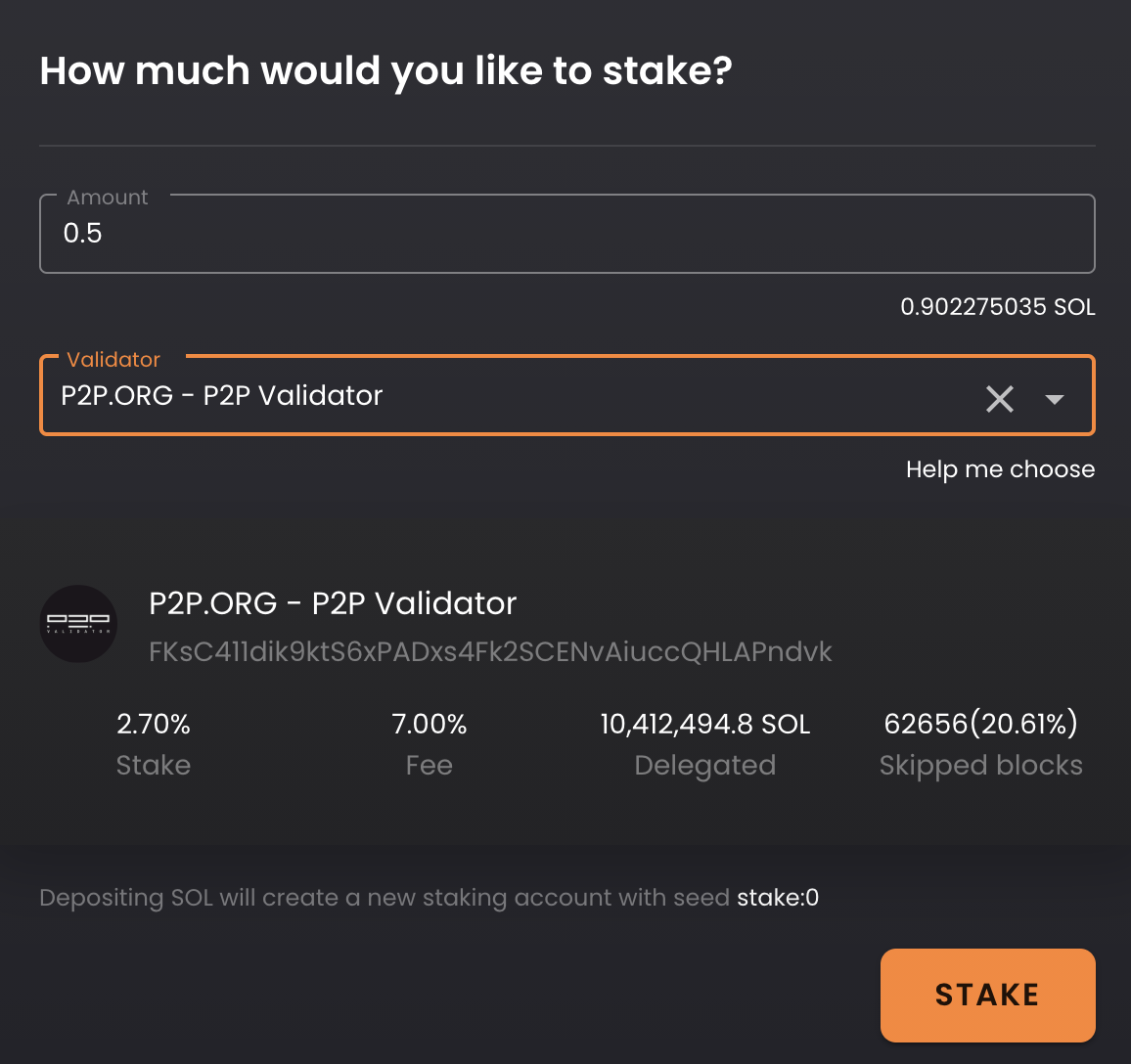 Leave some SOL in your wallet to pay for transaction fees. Since they are very low at Solana, leaving ~1 SOL in your wallet in your account should be more than enough.
You will then be prompted to enter your password one last time for security reasons. You will have to verify and confirm your delegation on your Ledger device. Navigating to "Approve" screen, then confirm by pressing both buttons on the device.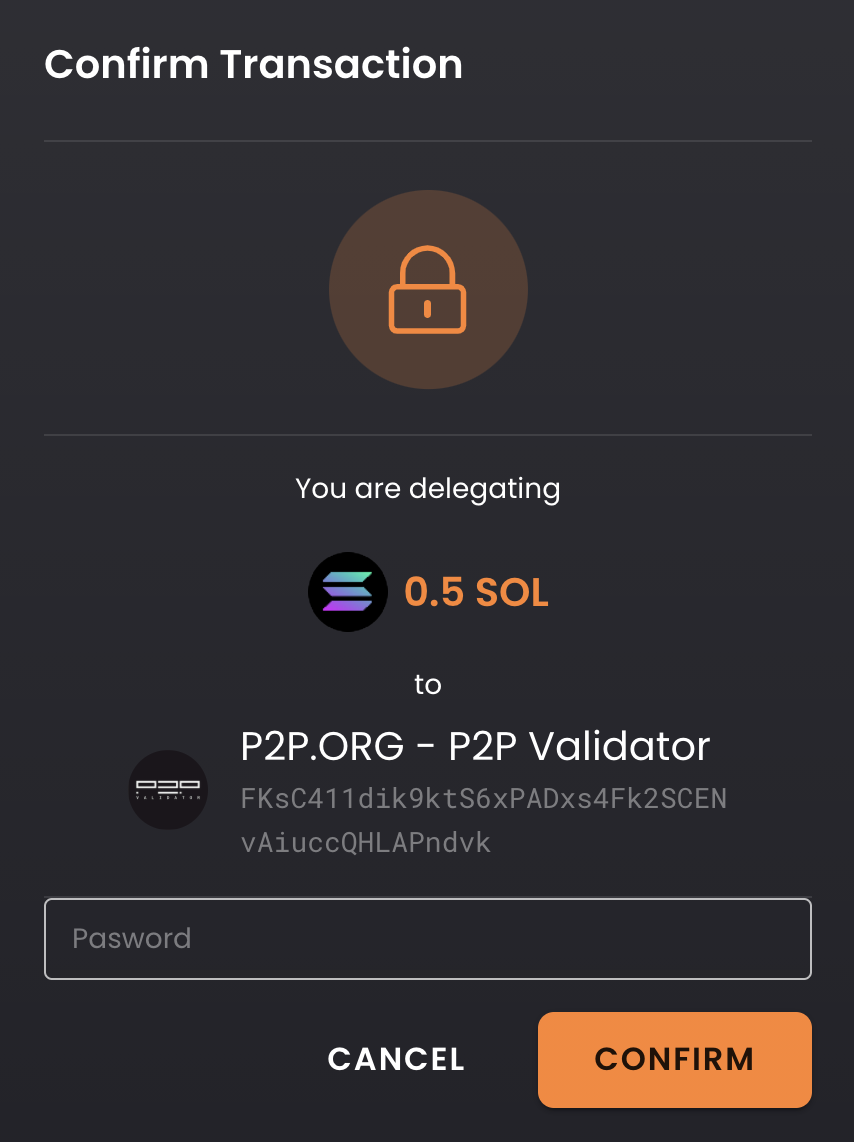 Once your delegation transaction has been confirmed, you will see that your stake is activating. For more information on when you will start receiving rewards please refer to our SOL Warm-Up article.

That's it! You are now delegating your SOL to P2P Validator. Note that your SOL are still fully in your custody, but you are delegating them to P2P to help us partake in network activities and you will be rewarded for your contribution! You can find more information about Solana Rewards in the following page: Solana (SOL) Staking Rewards & Fees

Some points worth noting:
Warm-up period (time until your stake starts earning rewards): ~2 days.
Cool-down period (time for your stake to become liquid after you stopped staking): ~ 2 days.
The current inflation rate is 8%
---
If you have any questions, feel free to ask in our Telegram chat
---
About P2P Validator
P2P Validator is a world-leading non-custodial staking provider securing more than $3 billion from over 10,000 delegators across 25+ high-class networks. We were early investors in Solana and have supported the network from the first block, taking part in all stages of testing and voting.

Web: p2p.org
Stake SOL with us: p2p.org/solana
Twitter: @p2pvalidator
Telegram: t.me/P2Pstaking
Subscribe to P2P-economy
Get the latest posts delivered right to your inbox
Subscribe