Compound FLOW rewards with P2P!
P2P is the best place for investors supporting Flow by long term staking.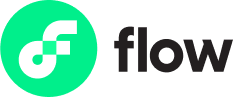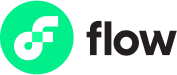 Live
Flow
9%
Annual percentage rate (APR)
APR is a function of total tokens staked in the network.
8% P2P fee
14faeb5538c8791827163074cd5fdbdcf70c44648a98d835c63ebb386d5c4745
79b43645fdf7c6597d8868b10c91d8cf343ab7d2cea0c98902d8f9456049918a
78ef2e461a32df2278ae78baf7cf1a54fec3601fe4723a5833c49e1935dc4b7d
Skin in the Game
3M FLOW own assets
Personal assistance
Nominated account manager with rapid response
Support 24/7
Dedicated technical DevOps support team
Frequently Asked Questions
What is Flow?
Flow is a developer-friendly blockchain built for creating a new generation of games, NFTs and a wide range of digital assets.
What is the Flow staking APY?
How often are staking rewards distributed?
Is there an unstaking period?
Is there a slashing risk for validators?
Is there a minimum staking amount for Flow?
Do staking rewards compound?
What is the Flow inflation rate?
Where can I learn more about Flow staking?