This simple guide will walk you through the steps of staking your Regen Network (REGEN) tokens using the Keplr wallet extension and/or Ledger wallet.
---
Regen Network is a network to enhance regenerative land management through an improved alignment of economic incentives.
Regen is a PoS network, meaning contributors can stake their REGEN tokens to contribute to the security of the network and earn staking rewards in the process of doing so.
How to stake REGEN
1) Visit wallet.keplr.app using your Chrome browser, where you will be asked to connect your Keplr extension.
If you have registered the Regen Network address with Ledger, make sure that your firmware is up to date. To check, unlock your Ledger hardware wallet and open the Cosmos application.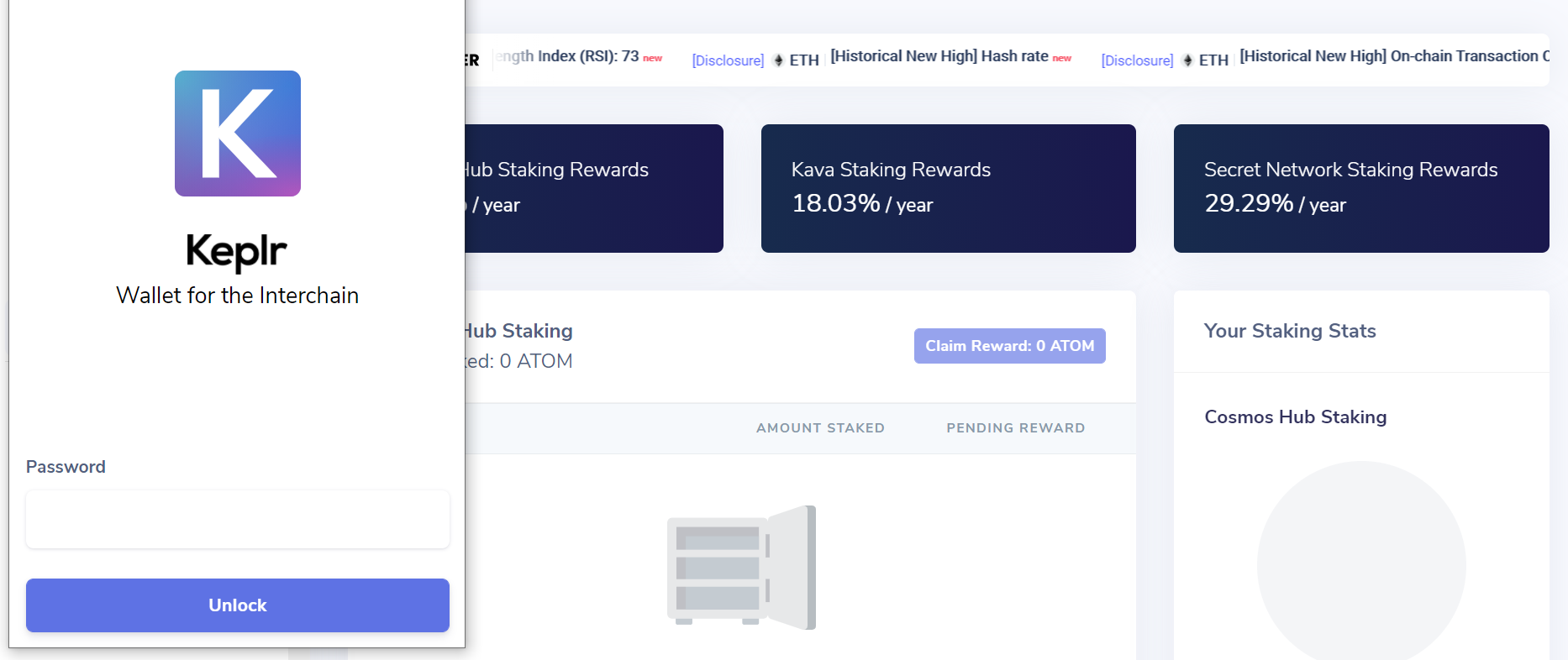 2) Login to your Keplr account. If you have multiple accounts click on the extension icon in the top right corner and select the account you used for Regen address registration.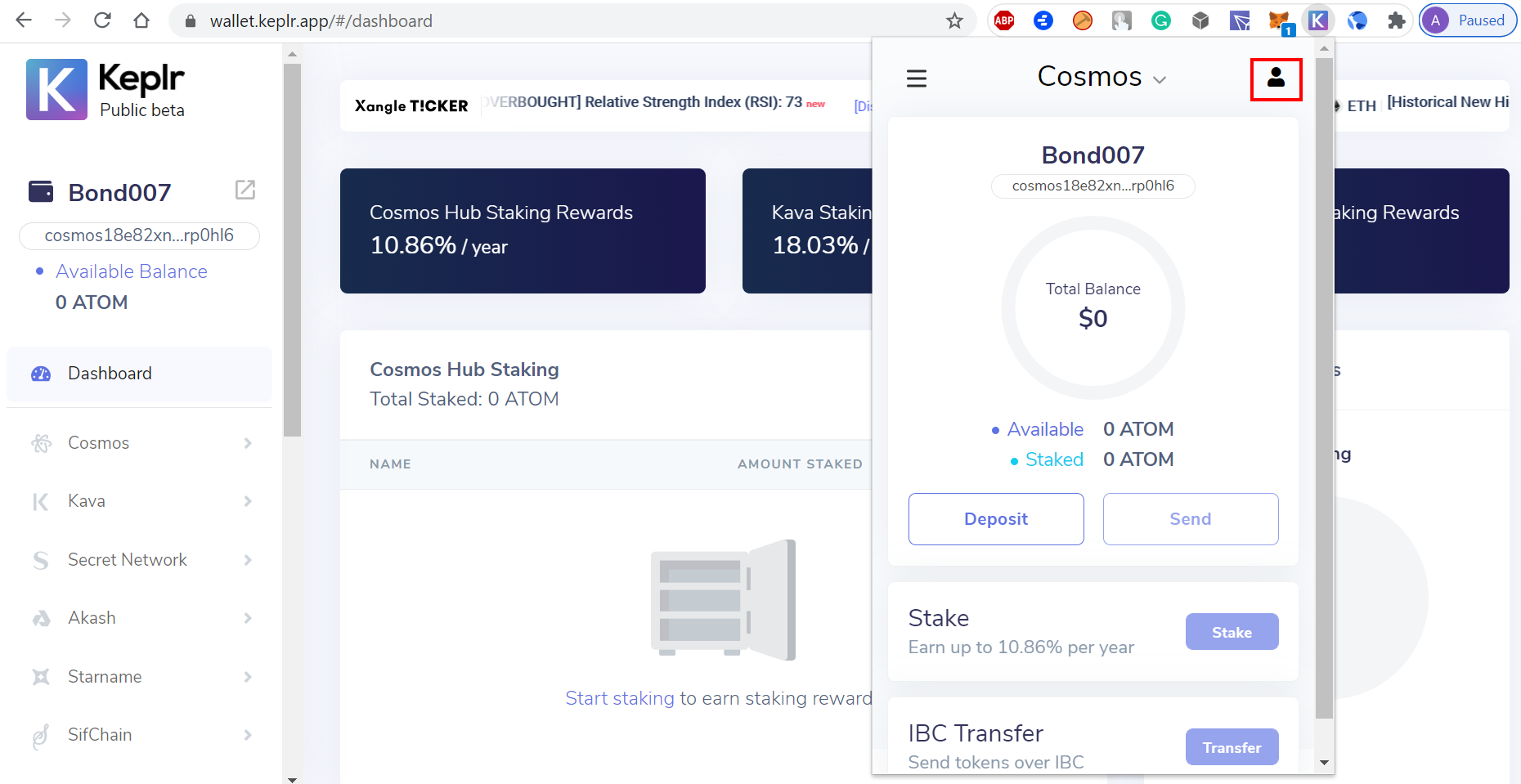 3) Navigate to the Regen Network.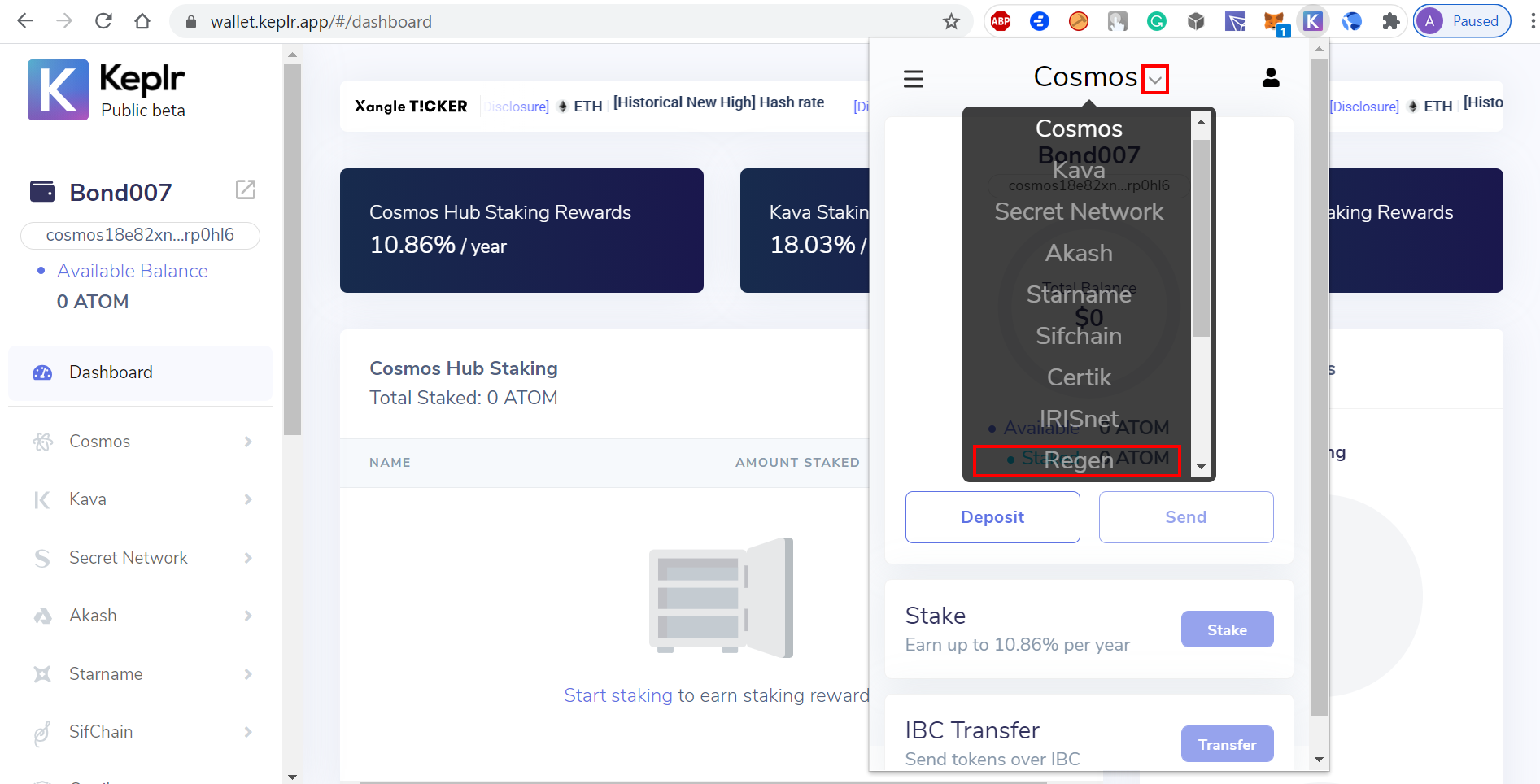 4) Press the Stake button.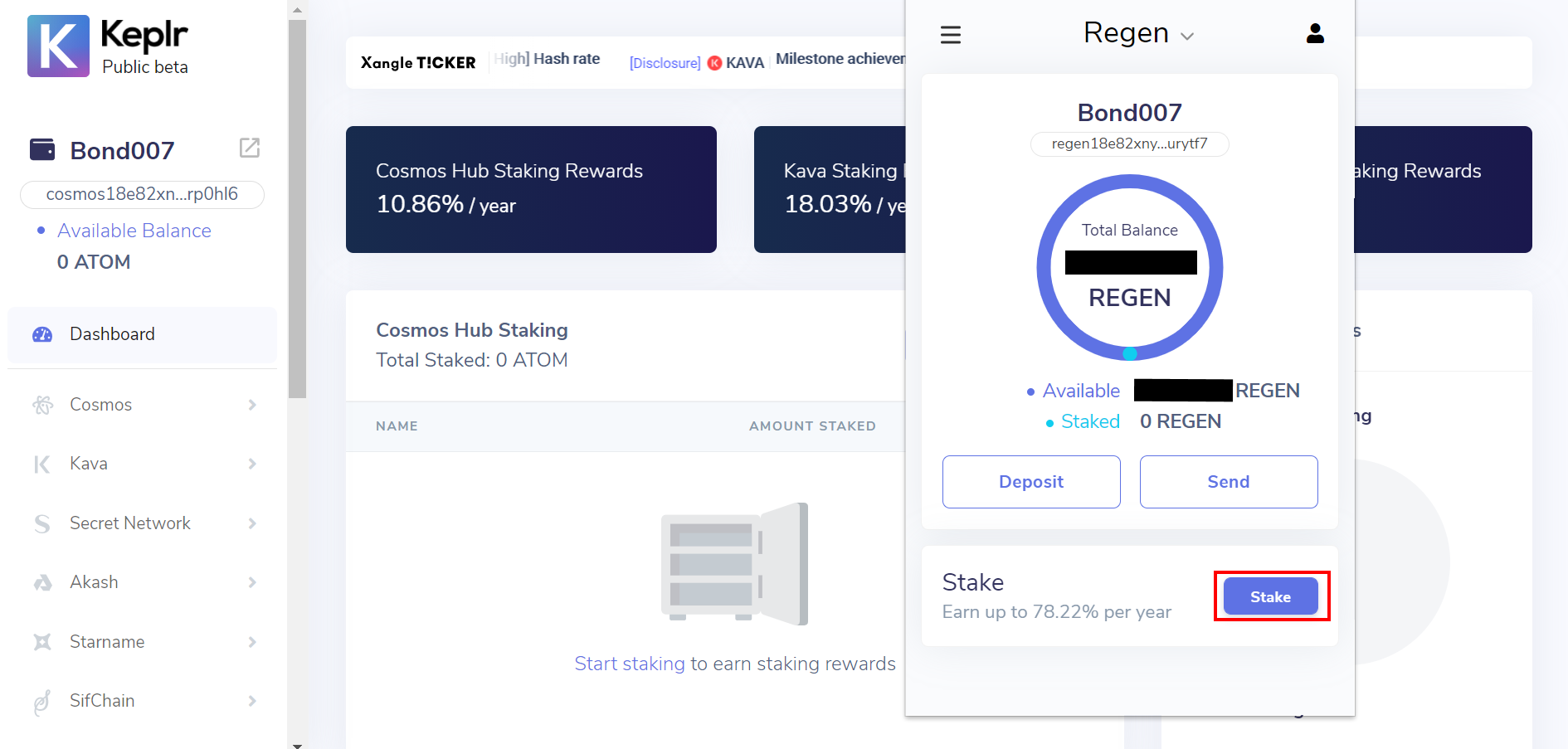 5) On the Keplr dashboard, select P2P as the validator and click Manage.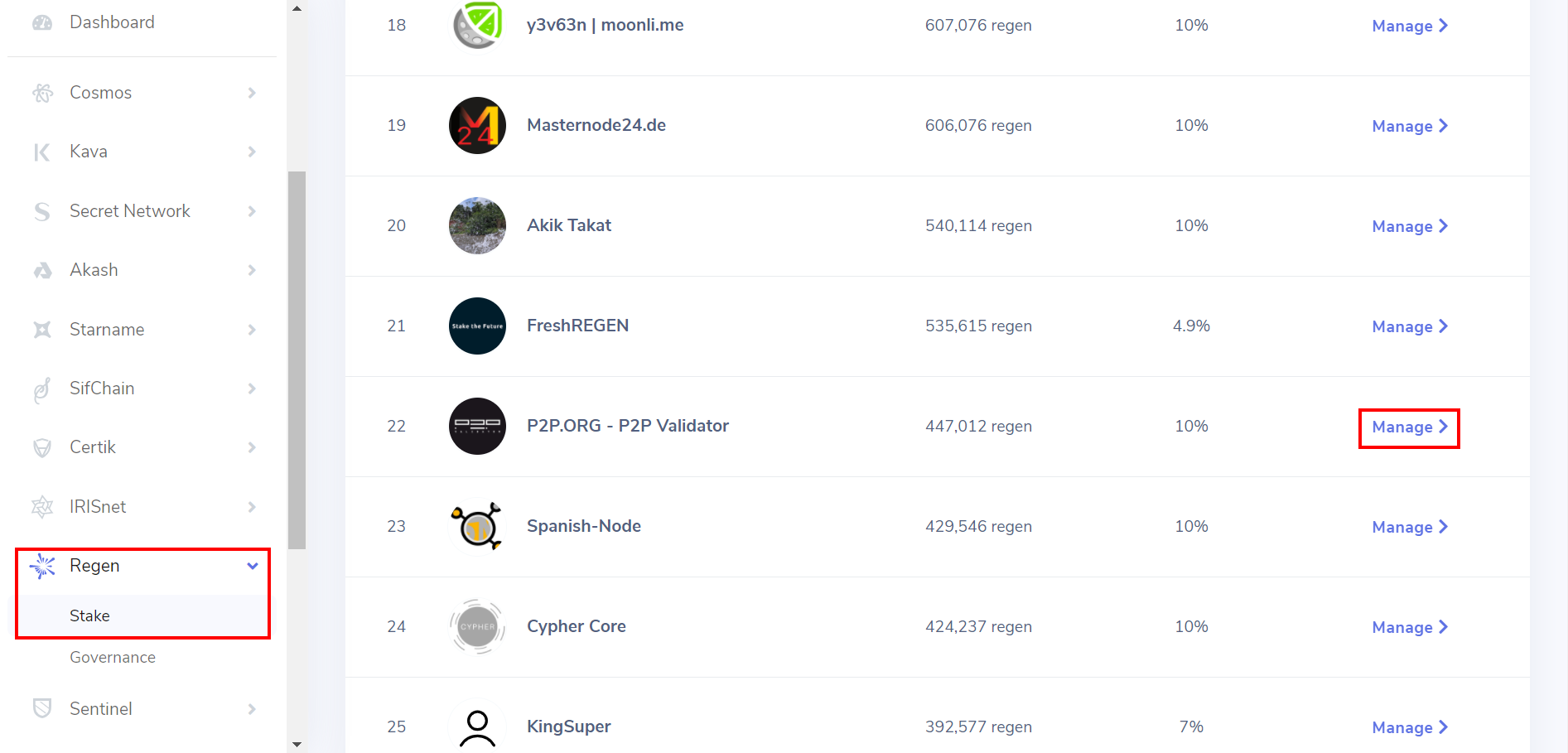 6) Click Delegate.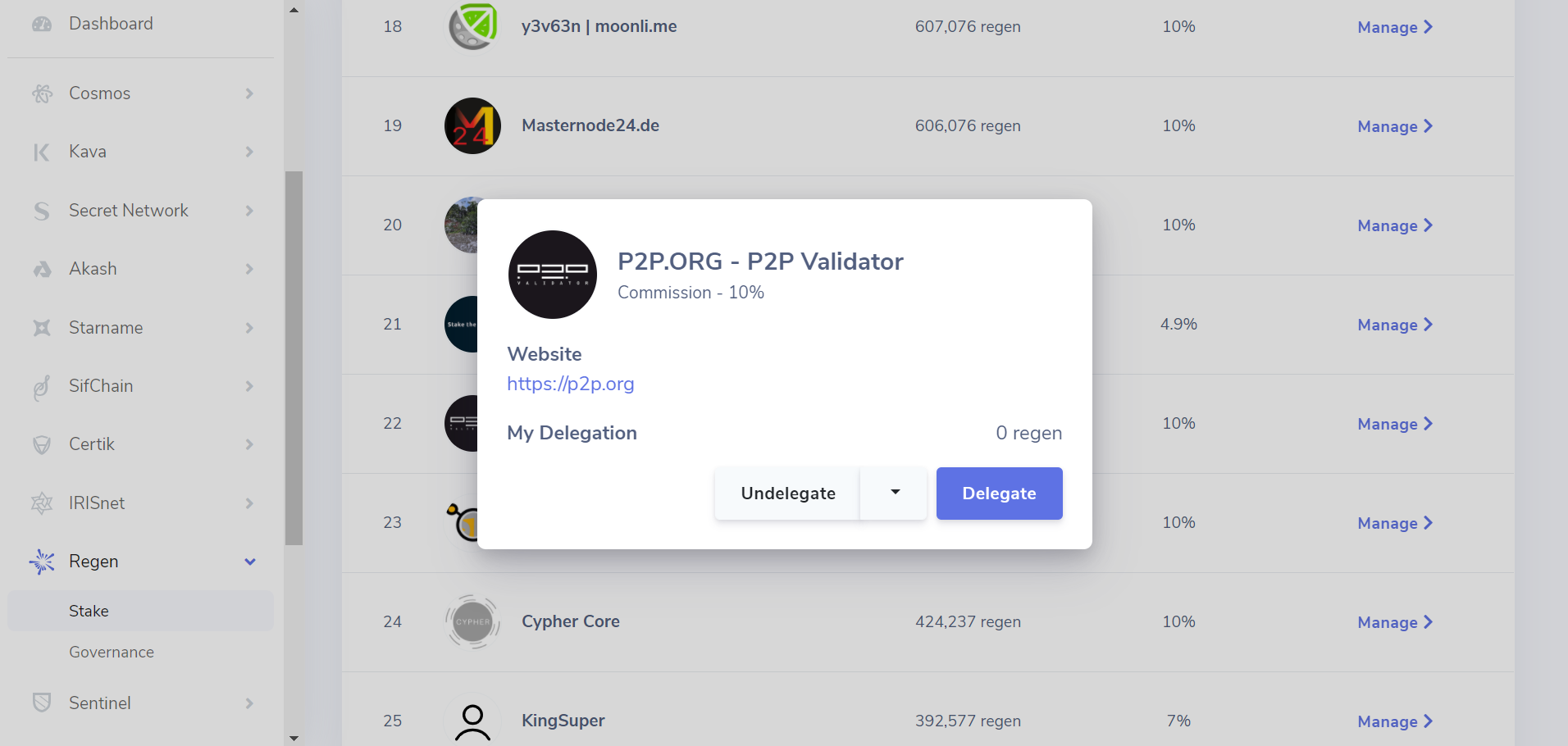 7) Specify the amount of REGEN to stake and press Delegate.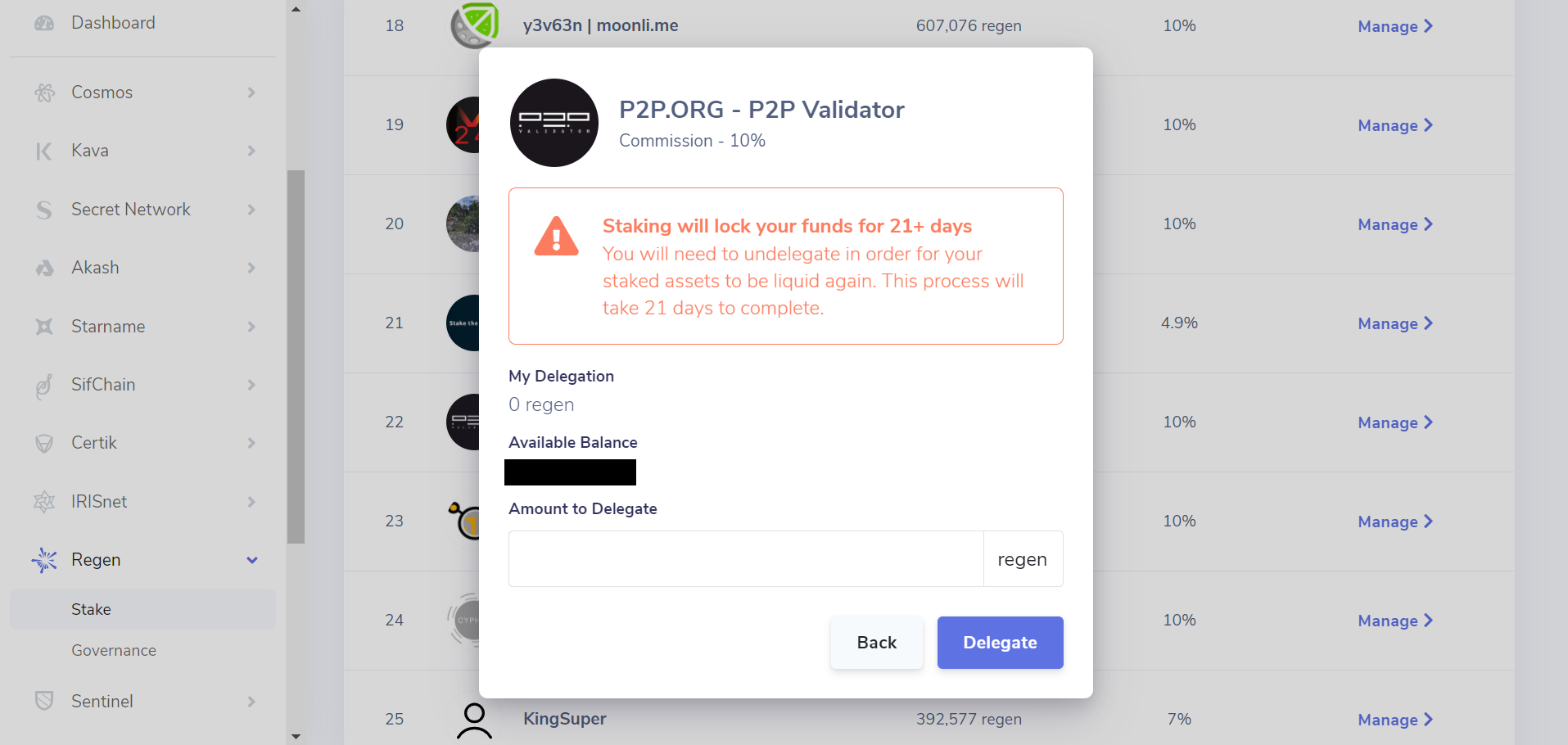 8) Select the transaction speed and approve it - wait for a confirmation.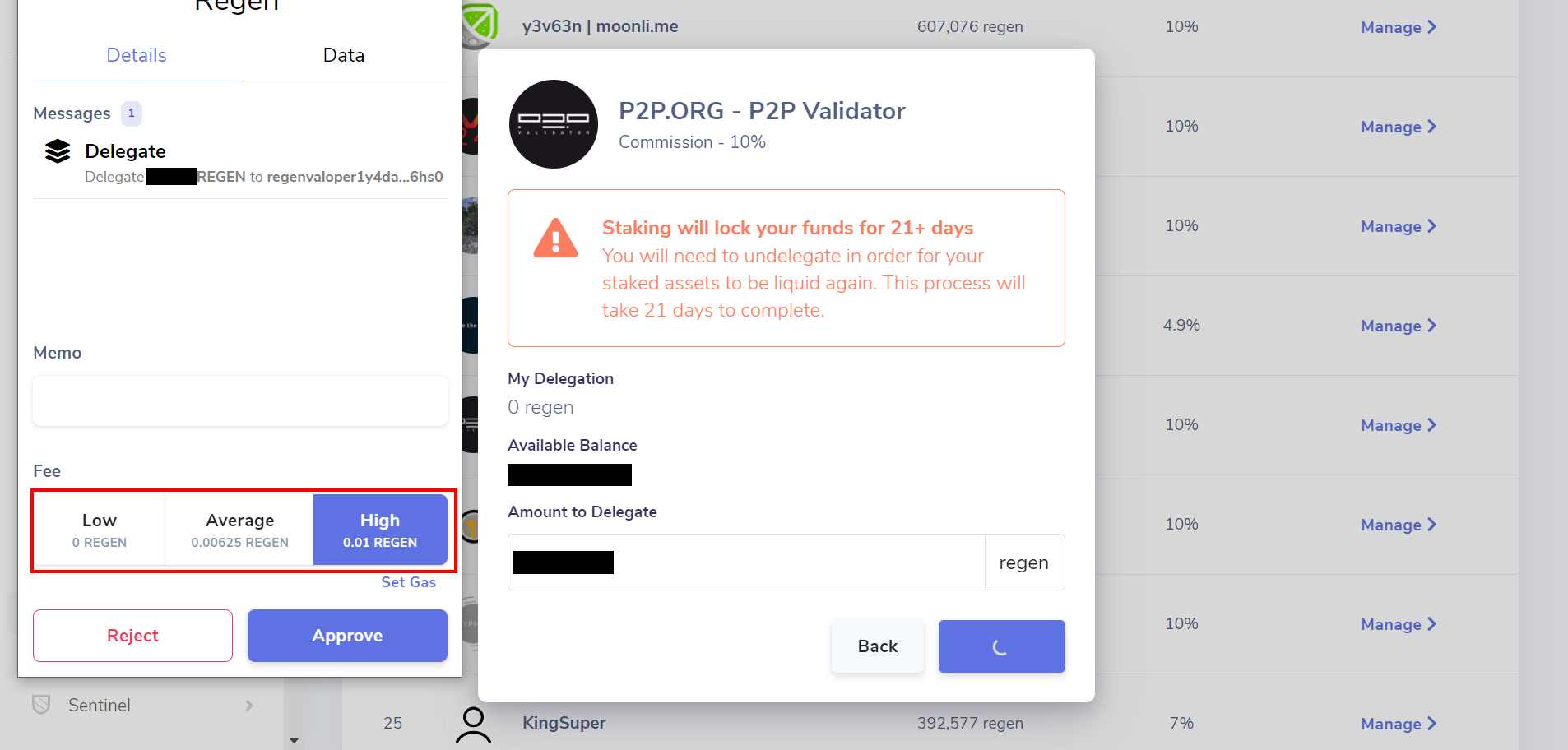 Congratulations, you have successfully delegated your REGEN tokens. This contributes to the security of the Regen Network and allows you to earn staking rewards in the process. Staking rewards are accrued in real time and should be claimed manually to re-stake achieving compounding effect.
---
Do you have issues with REGEN staking? Join our Telegram, and we can help you get set up as a delegator.
---
About P2P Validator
P2P Validator is a world-leading staking provider with the best industry security practices and proven expertise. At the time of the latest update, over $3 billion of USD value is staked with P2P Validator by more than 10,000 delegators across 25+ networks. Our infrastructure is under advanced monitoring with alerts and 24/7 technical support making it the best choice for institutional investors. We have been involved in Regen Network testnets and invested own funds intending to provide long term support.
---
Web: p2p.org
Twitter: @p2pvalidator
LinkedIn: LinkedIn.com/company/p2p-org
Telegram: t.me/P2Pstaking
Subscribe to P2P-economy
Get the latest posts delivered right to your inbox
Subscribe