This step-by-step guide will help you to claim your MPOND received during FlowMint stakedrop.
In order to claim MPOND, you need to follow simple steps below.
Connect to Metamask on app.marlin.pro/flowmint
Please ensure that you have switched your Network to Matic's custom RPC in Metamask settings and connected the address that you have set up during registration.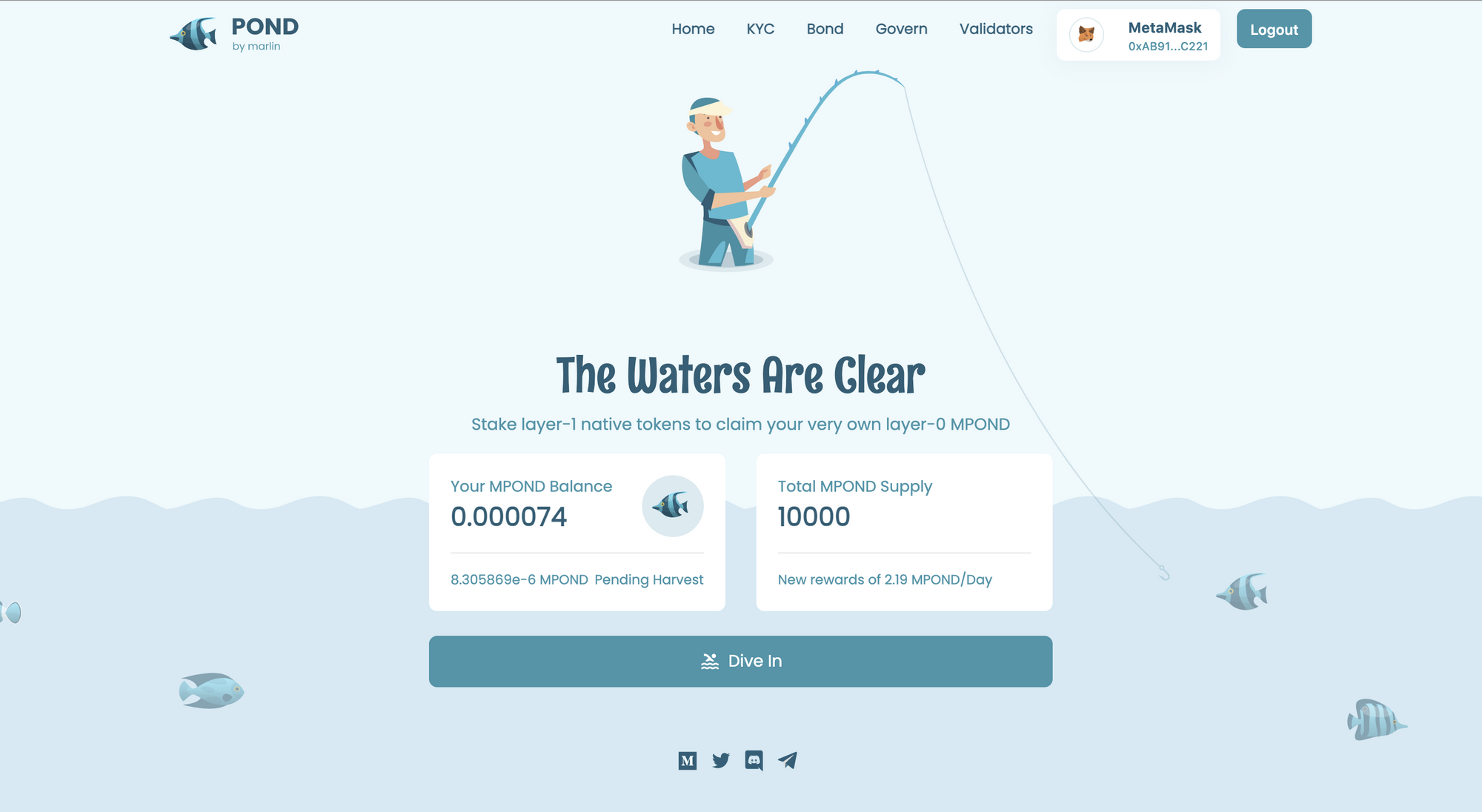 2. Press the "Dive In" button and select the network.
3. Harvest your MPOND on the page of the selected network.
4. Confirm the transaction in Metamask.
Prerequisite: You need to have MATIC tokens on the Matic mainnet, otherwise, the transaction will fail.  
To transfer the MATIC tokens from the Ethereum mainnet to the Matic mainnet follow this instruction.
If you are having trouble with MATIC transfer or MPOND harvesting do not hesitate to ask questions in our Telegram chat or contact Paul via [email protected]. We will be happy to help.
After a successful transaction, refresh the FlowMint page and you will see the MPOND on your balance.
About P2P Validator
P2P Validator is a world-leading non-custodial staking provider securing more than $3 billion from over 10,000 delegators across 25+ high-class networks. We are constantly working on improvements to bring our customers the best proposals. All delegators staking DOT, ATOM, IRIS with P2P Validator have the opportunity to participate in the Marlin network and acquire Marlin tokens.
Web: p2p.org
Twitter: @p2pvalidator
Telegram: https://t.me/p2pvalidator
Subscribe to P2P-economy
Get the latest posts delivered right to your inbox
Subscribe