The Graph Network is an indexing protocol built for the decentralised web. Users of the Graph Network can build and share open APIs across Ethereum and IPFS to allow for fast and reliable blockchain data access. Data is managed and processed via open networks, providing users with verifiable integrity.
Current network state
The Graph Network was introduced in July 2018 and launched their mainnet this year, on December 17th, as the first decentralized blockchain data network.
The Graph Network works to improve access to decentralized applications through public and open APIs named subgraphs. Subgraphs dictate which data the network will index from Ethereum, as well as how this data is stored. Upon deployment, a subgraph forms part of a global blockchain data network.
During their testnet phase, Graph saw over 200 active indexers, together with more than 1600 individuals, complete their Curator Program for decentralising data across DeFi.
Between June and November 2020 they have seen a 10x increase - from 1 to 10+ billion monthly queries - with usage across Curve, Uniswap, Decentraland and more.
GRT Token allocation
In October 2020, Graph Foundation announced a public sale of GRT and successfully raised $12M. Earlier this year the Graph Foundation raised $5M in a private token sale.
The details of the GRT token can be found below:

Symbol: GRT
Type: ERC-20
Initial Circulating Token Supply: ~1,245,666,867 GRT
Initial Total Token Supply: 10,000,000,000 GRT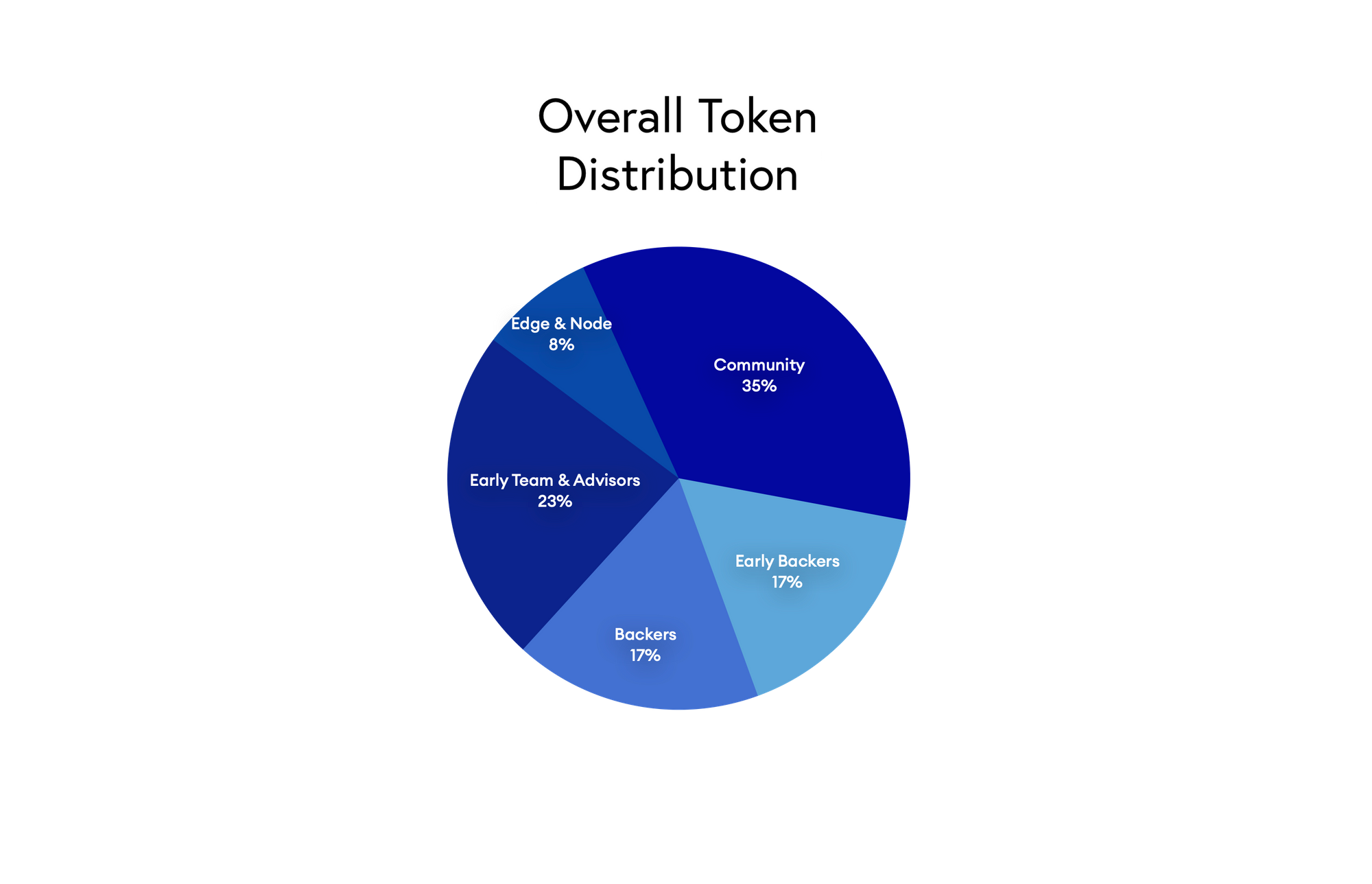 More information on the GRT token sale is available here: thegraph.com/blog/announcing-the-graphs-grt-sale
4% of the total GRT supply - 400M tokens - was allocated to 4,500+ persons across more than 90 countries. These delegators can contribute to the Graph Network through delegating their stake to network Indexers - like P2P - to earn indexing rewards.
Graph Network staking economics
Staking in the Graph Network is a method of securing their data network and rewarding network contributions.
Node operators across the network can lock their GRT tokens to provide indexing and query processing services for improved data access. These node operators - also known as 'Indexers' can earn fees and indexer rewards for this.
Delegators across the network are those who hold the GRT token can stake it to contribute to the overall network security and receive a share of indexer rewards.
Delegation lets passive, less technical participants secure the Graph Network without the need to run a node.Indexers - like P2P - set a Fee and Reward Percentage which they keep, with the rest of the rewards transferring to Delegators. The annual emission in The Graph network is set to 3%.

There is no slashing risk for delegators but the current Indexer slashing percentage is at 2.5%.
P2P Validator currently has the largest Graph Network Indexer globally, with a 33M GRT balance and 530M GRT capacity. Our Indexer balances are available on network.thegraph.com.
Address 1: 0x5A8904be09625965d9AEc4BFfD30D853438a053e (0x5a89—8a053e)
Address 2: 0xf4a097ce3a4efbd1748b2ef2076813961e4e6fa7 (0xf4a0—4e6fa7)
Users that want to contribute to the stability and security of the Graph Network without the complexities associated with node management can delegate staking to Indexers and earn a portion of on-chain indexing reward.
To delegate GRT with us, please refer to the resources below:

Graph Network resources
About P2P Validator
P2P Validator is a world-leading non-custodial staking provider securing more than $3 billion by over 10,000 delegators across 25+ high-class networks. We have participated in the incentivized testnet since the beginning. P2P Validator invested its own funds in The Graph project in 2018 and intends to run indexers in the long term.
Subscribe to P2P-economy
Get the latest posts delivered right to your inbox
Subscribe