The Marlin network has announced the launch of FlowMint Stakedrop - a distribution method for the networks native POND tokens amongst delegators staking DOT, ATOM, NEAR and IRIS.
All delegators staking these tokens with P2P Validator will be able to participate in the Marlin FlowMint Stakedrop to earn extra POND tokens.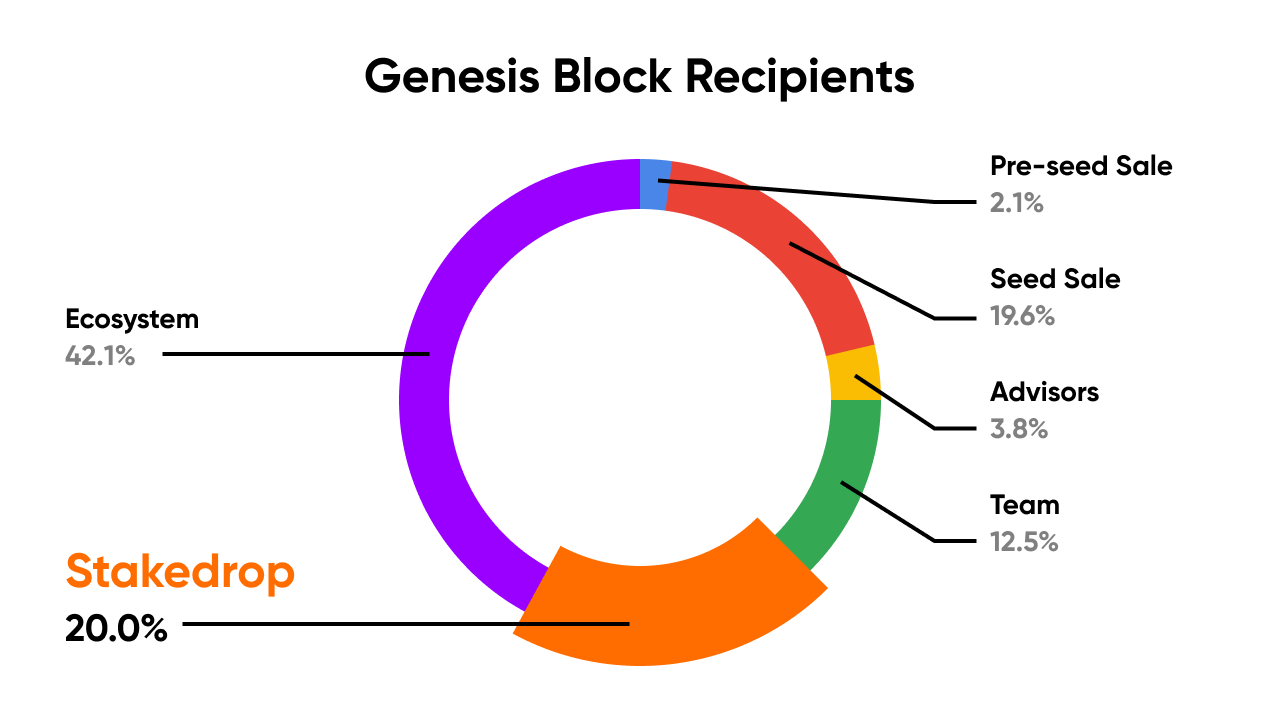 It is expected that 20% of Marlin's POND tokens will be distributed daily pro-rata amongst participants who are currently staking their digital assets.
The Marlin Network
Marlin is a layer-0 protocol focused on network-layer performance, security and robustness. It speeds up block propagation of existing blockchains to enable higher throughput. Marlin nodes compete with one another to transmit blocks from producers to receivers of various blockchains. The Marlin protocol bridges the gap between the performance and scale achieved by web2 and the security and decentralization demanded by web3.
Marlin Protocol has reeled in a $3 million seed round from Binance Labs, Arrington XRP, Electric Capital, NGC and other investors.
How To Get POND Tokens
To receive the tokens, P2P delegators will have to link their staking address in Polkadot, Cosmos, Near Protocol, Irisnet, and the ETH address where the POND tokens will be transferred after confirmation of operations.
Detailed instructions can be found below:
Tokens will be distributed on the Matic sidechain due to the gas-intensiveness of the smart contracts. You'll have to transfer the tokens to Ethereum Mainnet to be able to interact with Marlin contracts.
Delegator Registration
P2P delegators in Polkadot, Cosmos, Near Protocol and Irisnet are getting a unique opportunity to participate in the Marlin network and get POND tokens. Our team has launched Marlin gateway nodes and all of the validator addresses have been added to the whitelists for FlowMint stakedrop.
Registration for ATOM, DOT and IRIS stakers will begin on December 15, 2020.
Additional information:
MPOND needs to be claimed separately for each chain.
If you delegate two different addresses for the same chain you need to register for stakedrop twice and use two different ETH addresses.
The same ETH address can be used for bonding in different chains.
POND Distribution
Marlin will begin with Polkadot, Cosmos, Irisnet, Near and Matic. That is, 0.027/5% tokens will be dedicated towards eligible delegators of ATOM, DOT, IRIS, MATIC and NEAR distributed daily pro-rata amongst each community based on the size of stake/delegation.
Eventually FlowMint will support Tezos and other networks, allocating a portion of genesis tokens to eligible delegators of the given networks to be distributed pro-rata each day based on the size of the stake or delegation.
We will inform you about the addition of new networks on our Twitter and Telegram channels.
About P2P
P2P Validator is a world-leading staking provider with the best industry security practices and proven expertise. The service provides comprehensive due-diligence of digital assets and offers only top-notch staking opportunities. At the time of the latest update, more than 3 billion of USD value is staked with P2P Validator by over 10,000 delegators across 25+ networks.
We are constantly working on improvements to bring our customers the best proposals. Participating and supporting new blockchains and protocols brings benefits to all our stakers.
---
Interested in earning POND? Contact p.pavlov@p2p.org for personal assistance.
---
Web: p2p.org
Twitter: @p2pvalidator
Telegram: t.me/p2pvalidator
Subscribe to P2P-economy
Get the latest posts delivered right to your inbox
Subscribe